Chettinad Chicken Curry - Pack of 4
Taxes Included.
Chettinad Masala is a rich spicy curry, originating from the Chettiar community of Tamil Nadu. One is lucky to eat like a Chettiar they say in South India.
Ready in 15 minutes
Just add meat & cook
High on Spice
Made with Ghee
Shelf Life: 12 months
Serves: 6 people
96 in stock, ready to ship
Serving Guide

No. of People
Curry Paste Serving
Protein/Vegetables
2-3
Half Pack (120 g)
500g Meat or 250g Paneer/Veggies
4-6
Full Pack (250 g)
1 kg Meat or 500g Paneer/Veggies
Nutritional Values

| Nutritional Values | Per 100g | % Daily Value |
| --- | --- | --- |
| Energy (Kcal) | 219.63 | 7% |
| Total Fat (g) | 19.47 | 17% |
| Saturated Fat (g) | 9.60 | 26% |
| Trans Fat (g) | - | - |
| Cholesterol (mg) | - | - |
| Sodium (mg) | 1300.00 | 39% |
| Carbohydrate (g) | 7.49 | - |
| Total Sugars (g) | 4.86 | - |
| Added Sugars | 0 | - |
| Protein (g) | 3.16 | - |
Shelf Life

12 months from the date of manufacturing
100% fresh ingredients
Onions, Olive Oil, Fresh Coconut, Desi Ghee (3%), Tamarind, Ginger, Garlic, Black Pepper, Curry Leaves, Coriander, Cumin, Red Chilies, Fennel Seeds, Salt, Star Anise, Black Cardamom, Fenugreek Seeds, Green Cardamom, Bay leaf, Mace
#justCURRYiT in 3 easy steps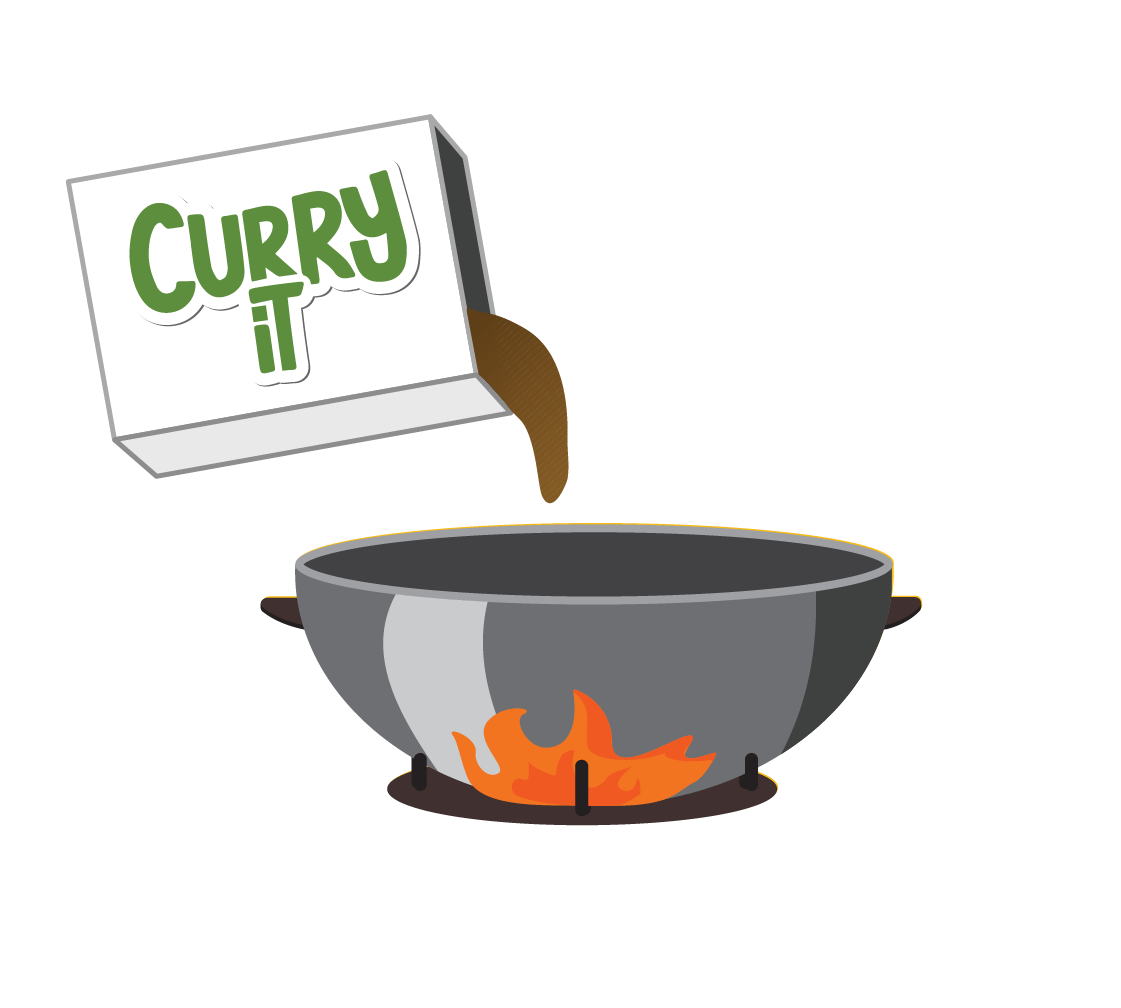 step 1
In a pan add CURRYiT Chettinad Chicken Curry paste (1 full pack)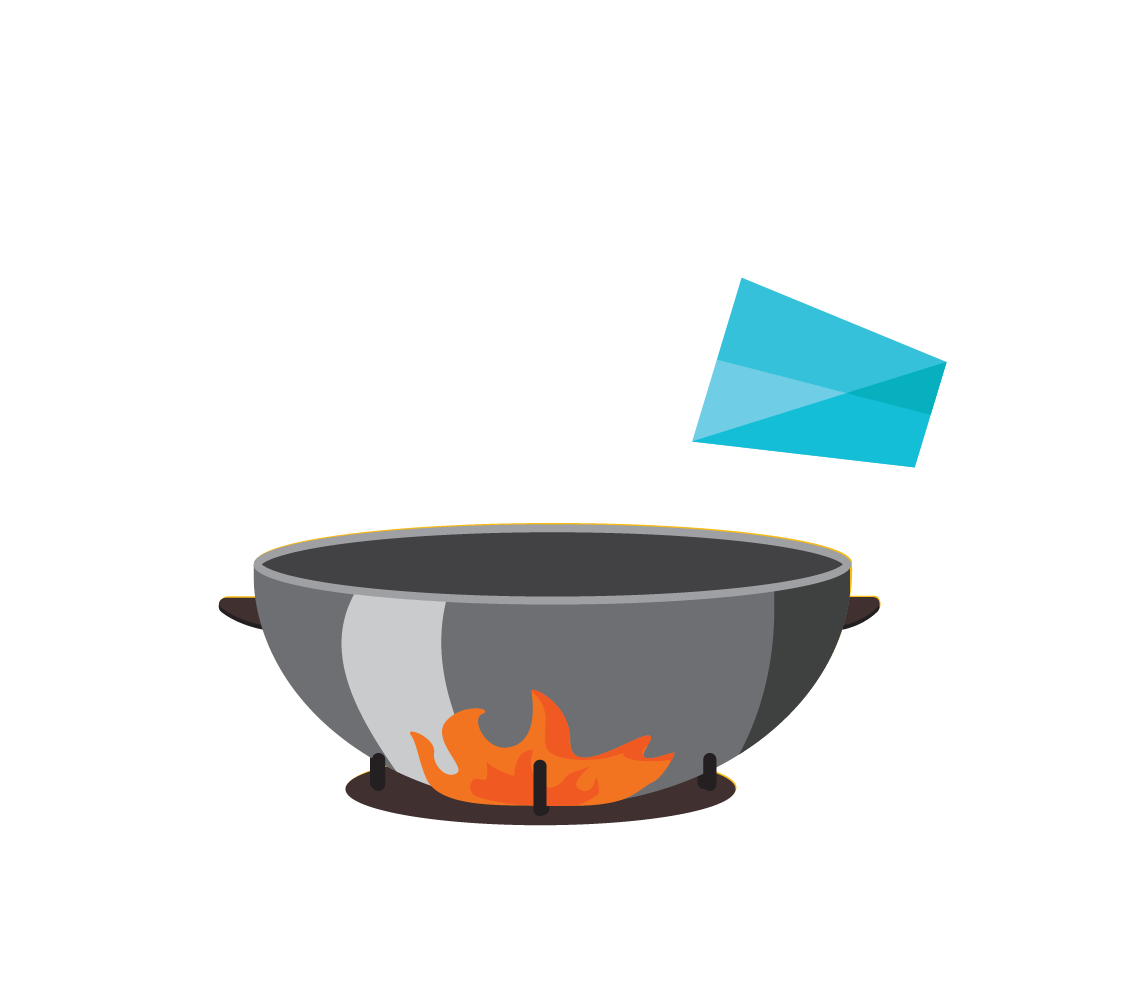 step 2
Add 1kg Chicken & 200ml water.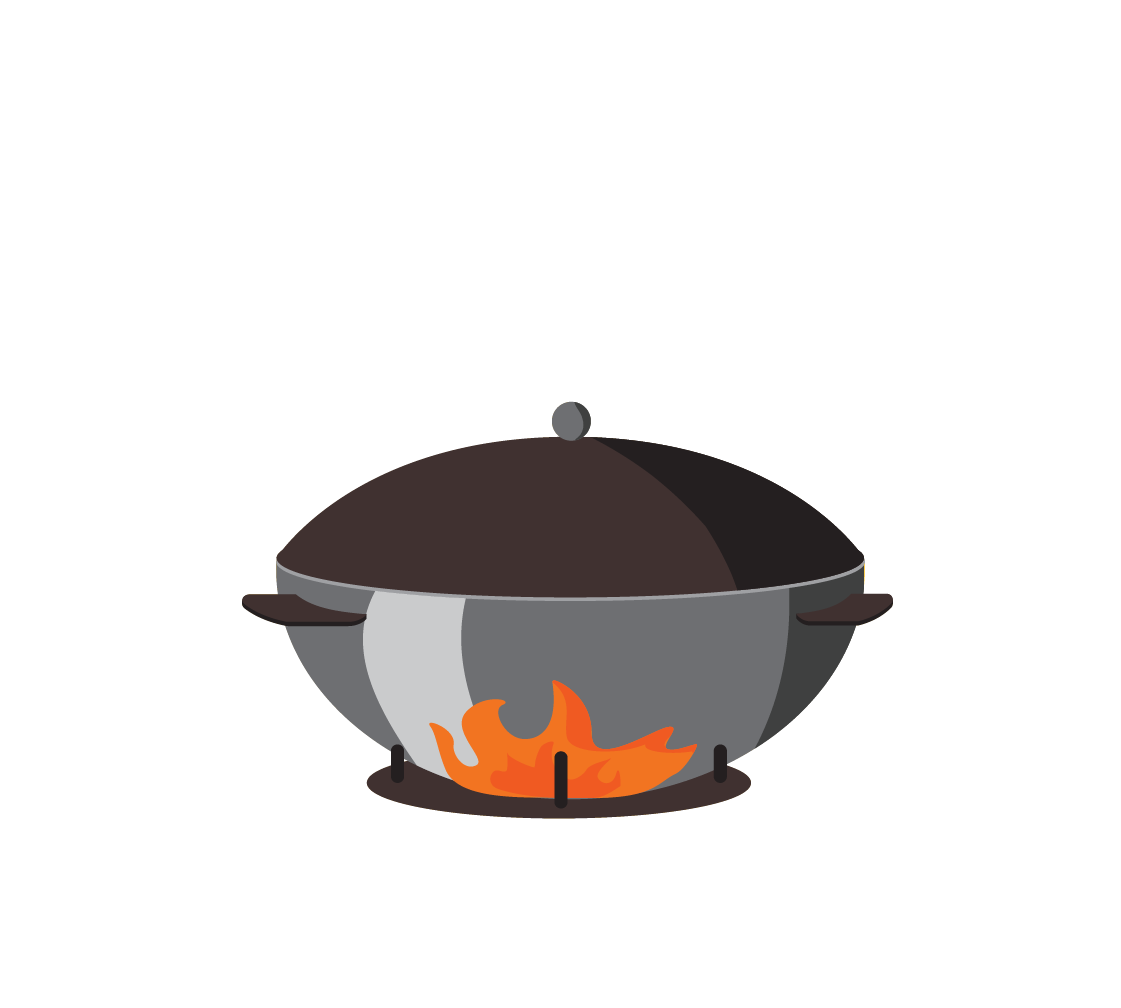 step 3
Cover & cook for 10-15 minutes.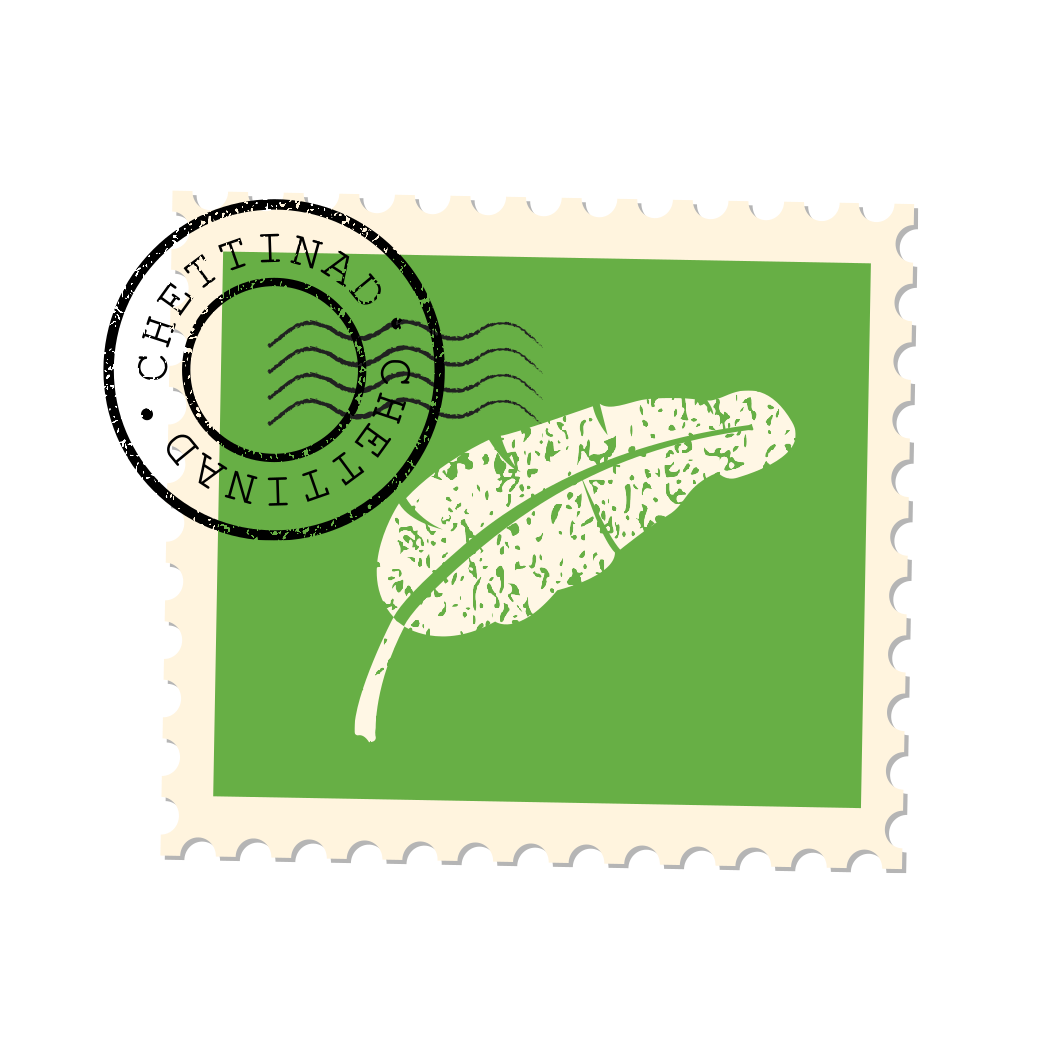 spice of chettiar life
With spices central to the Chettiar livelihood, the Chettinad cuisine became intricately flavoured with ingredients from across the world. Our Chettinad Chicken Curry recipe is co-created with some of the earliest trader families of the region with immense love and pride Vanakkam Chettinadu!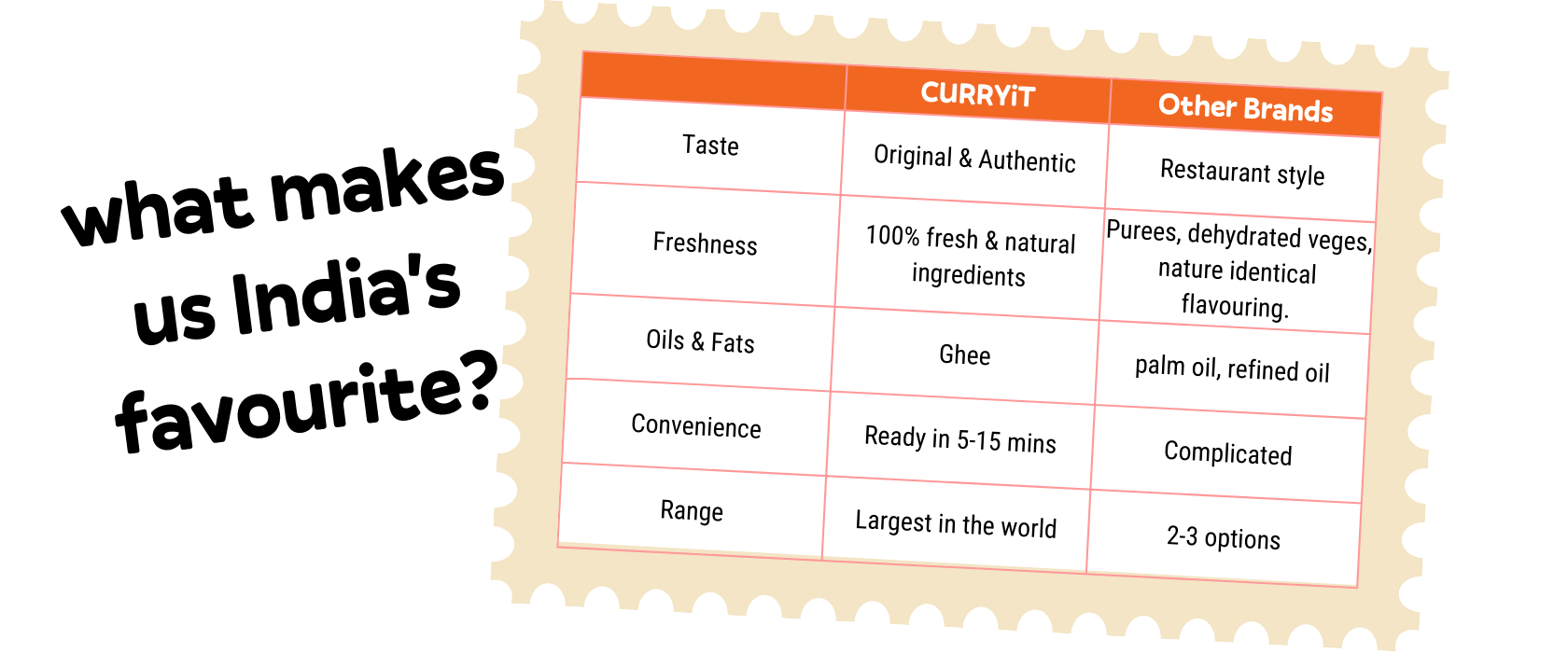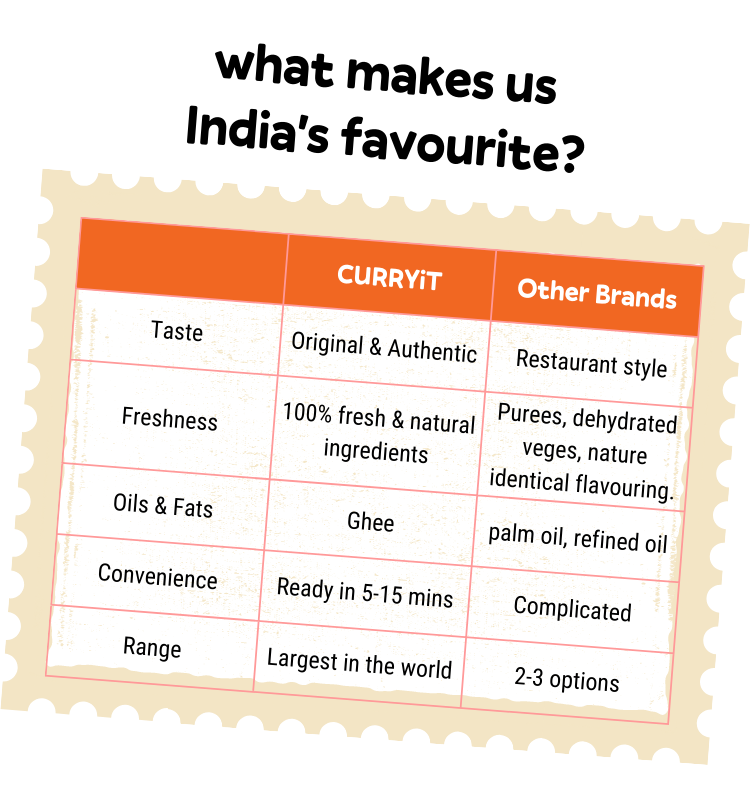 Chetinnad chicken curry paste
The Chetinnad chicken curry paste ,
ordered and used was excellent, it was reasonably spicy and tasted authentic, I definitely recommend this paste as its easy to prepare the dish, it was well delivered and on time as well.
there was one confusion though, the packet says or the video says boil the chicken first and add while the other says directly to the paste with the amount of water needed.. but this was a minor problem didnt matter which ever way,in making the same... I suggest you also start making a Dhansak spice ready paste, Im sure it will be a success..congratulations on yoir venture
Chettinad cuisine is known for its bold flavors, and CURRYiT's masala blend lives up to the reputation. It's truly exceptional.
A great introduction to Chettinad cuisine.
My wife and I are huge fans of your kadhai masala and butter masala.. We have used curryit pastes a few times during get togethers at home and it is so easy that even I have taken to cooking.. our friends and family love the butter chicken and kadhai chicken we prepared. The original taste is preserved since there are no preservatives or artificial flavoring. Best part, we get ample time to spend with guests rather than just cooking in the kitchen.
I will recommended curryit to everyone not just to reduce cooking time of signature dishes but also to give them lip smacking original taste.
Packed with flavor, even without meat.
So Many Dishes with CURRYIT
VEGETARIAN
Jackfruit, Soya Chaap, Mushrooms
NON-VEGETARIAN
Mutton, Prawns, Eggs, Fish

Chettinad biryani

Chettinad egg curry

Chettinad pineapple chicken

Spicy egg fry