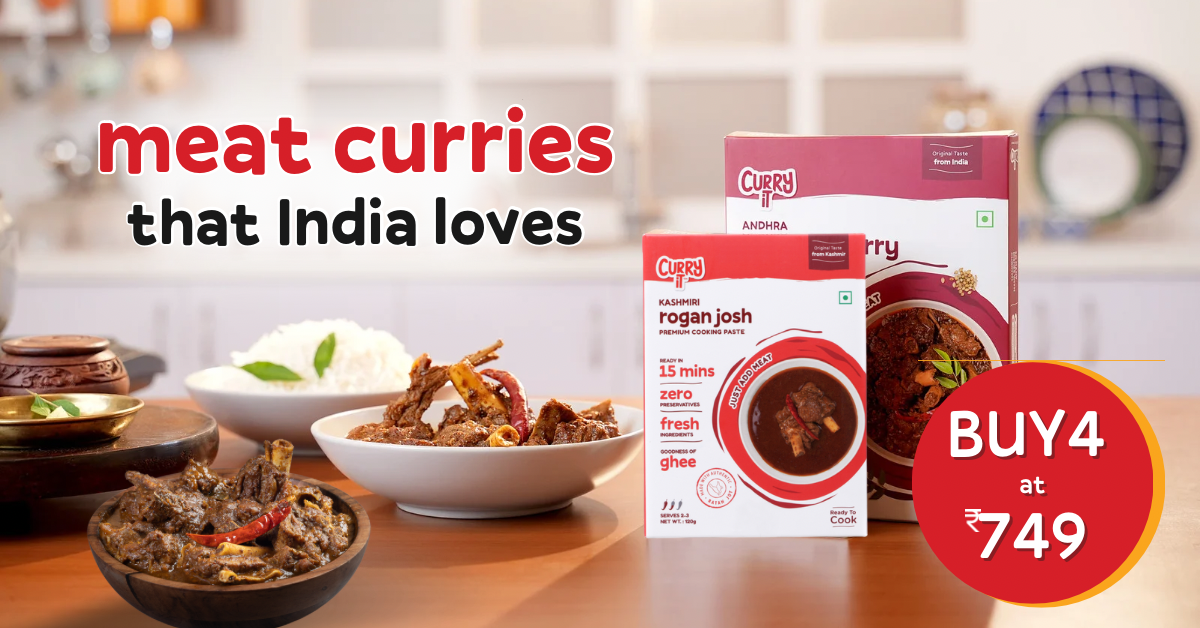 BUY 4 & SAVE ₹210 + FREE GIFT
Buy any 4 packs @ ₹749 ONLY
BUY 4 & SAVE ₹210 + FREE GIFT
Buy any 4 packs @ ₹749 ONLY
BUY 4 & SAVE ₹210 + FREE GIFT
Buy any 4 packs @ ₹749 ONLY
BUY 4 & SAVE ₹210 + FREE GIFT
Buy any 4 packs @ ₹749 ONLY
BUY 4 & SAVE ₹210 + FREE GIFT
Buy any 4 packs @ ₹749 ONLY
BUY 4 & SAVE ₹210 + FREE GIFT
Buy any 4 packs @ ₹749 ONLY
Cook your favourite meat curries in just 15 minutes!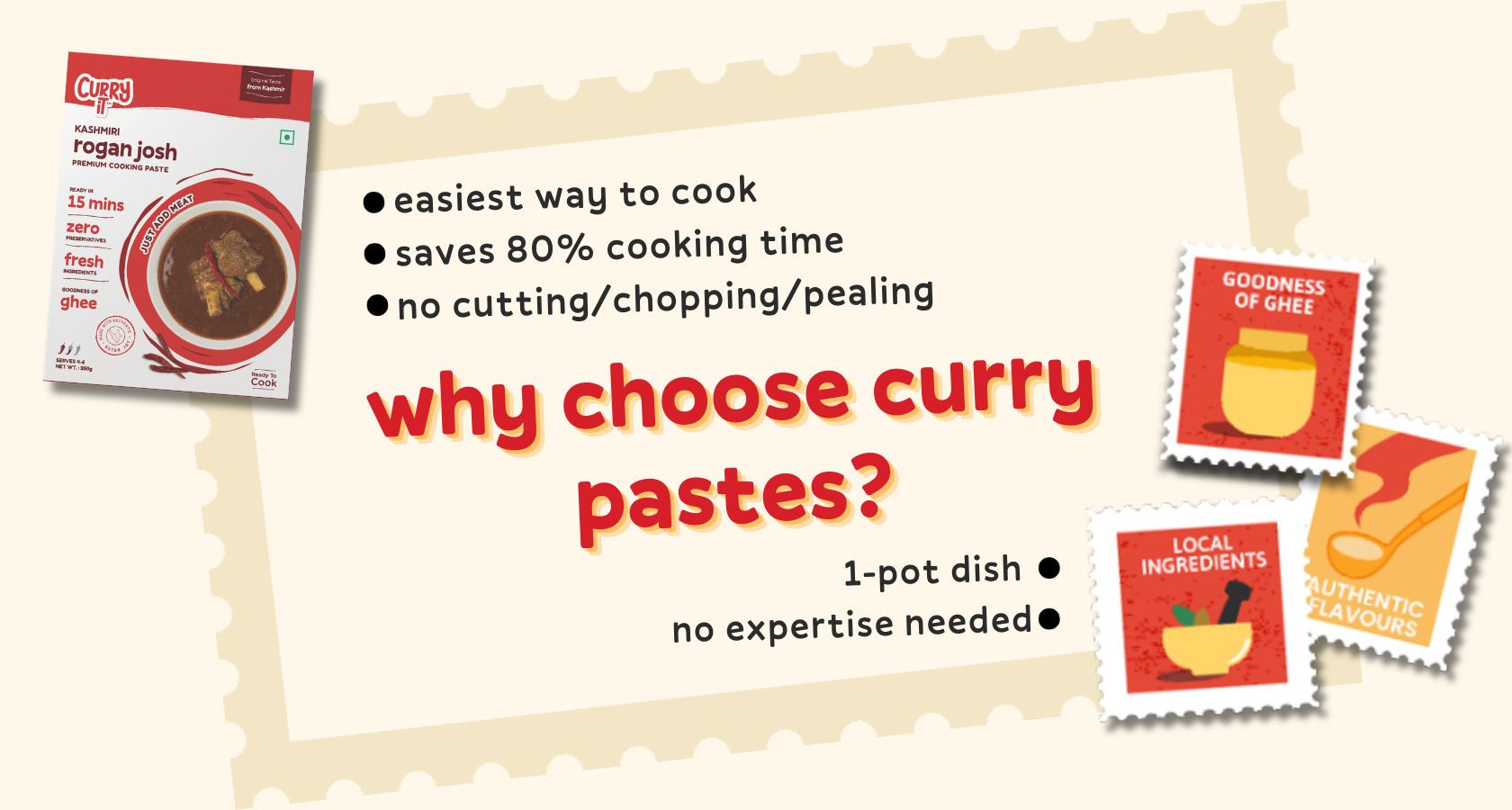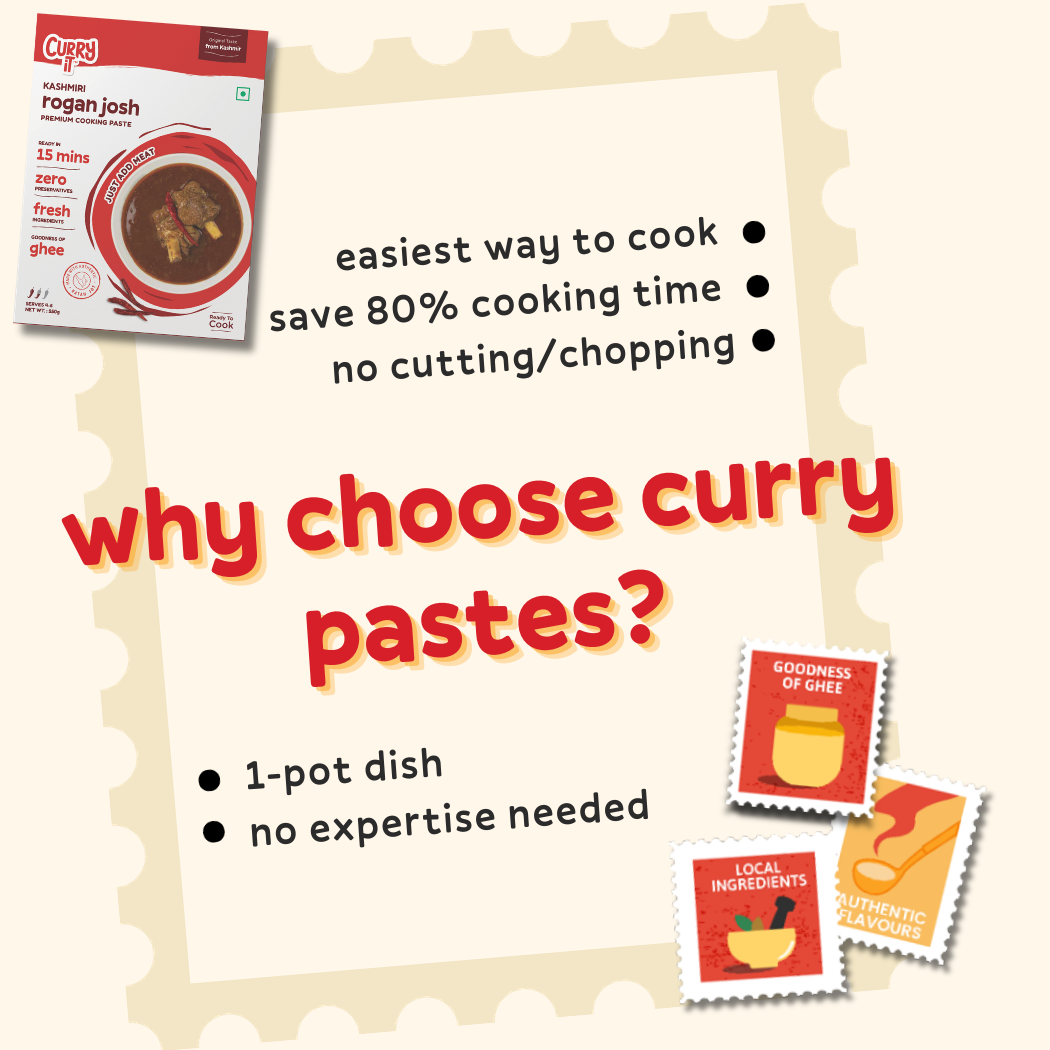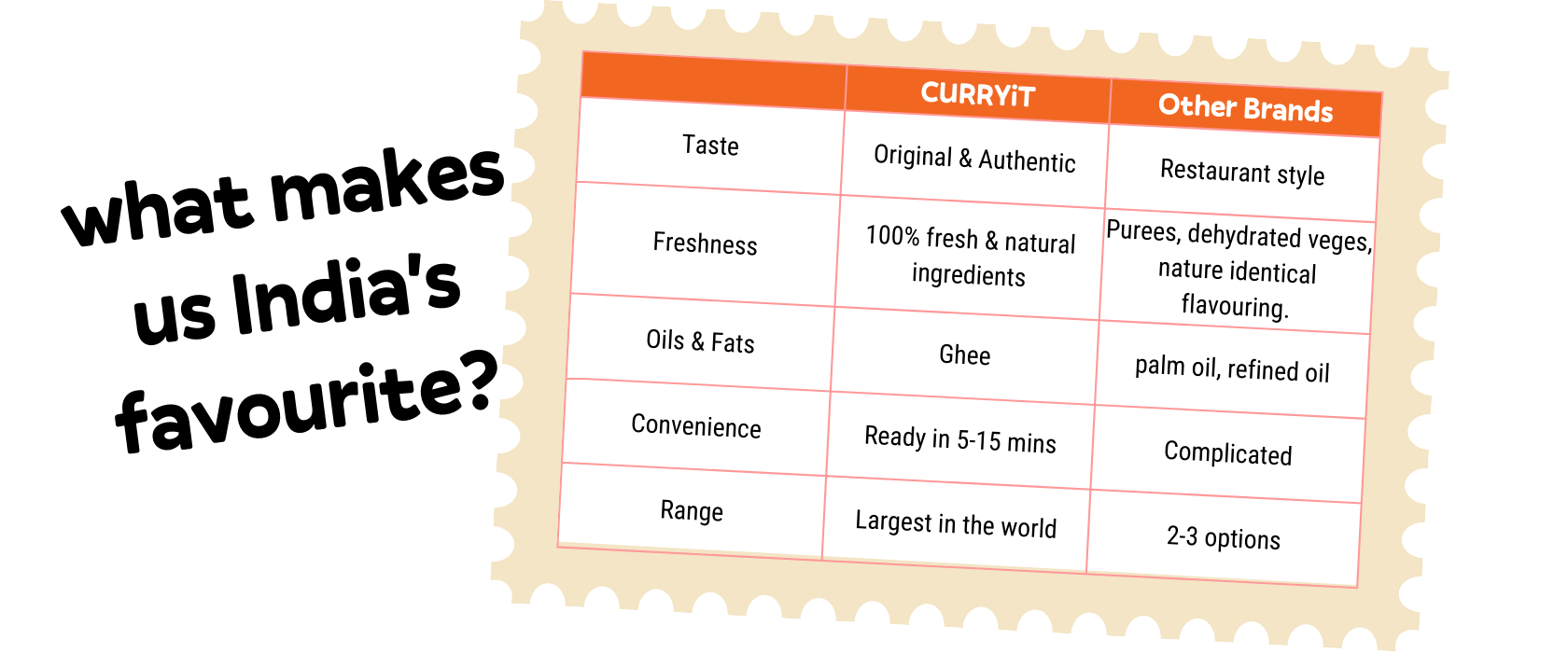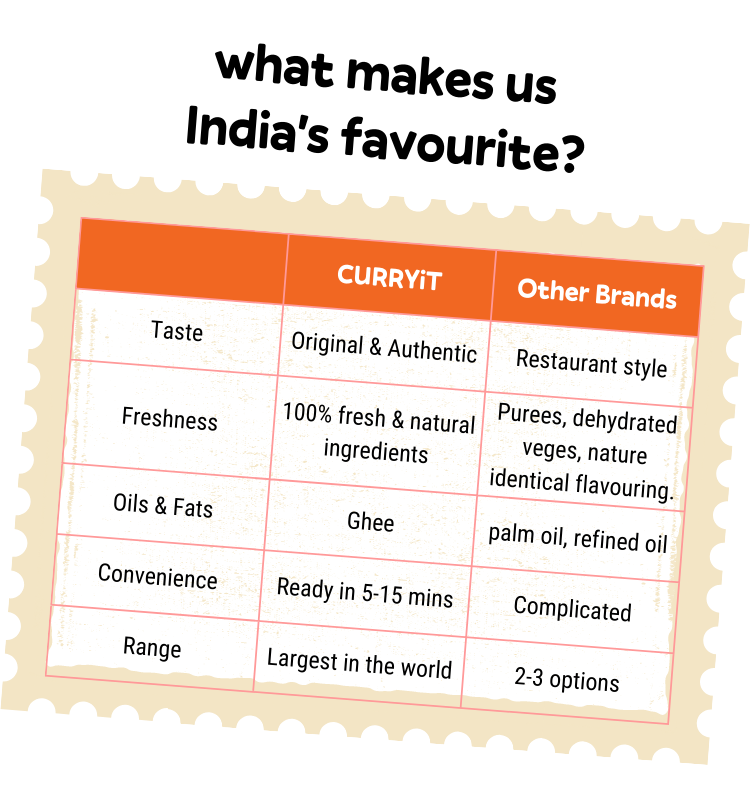 CURRYiT Journey
We travelled thousands of miles to discover the original taste of India, we deep dived into the local culture and traditional recipes of the region. We have worked with locals(Moms from the region)and top Chefs of the country to understand what it takes to get the flavors of each recipe right, and co-created CURRYiT COOKING PASTES, to make Original Indian recipes easy.
Let customers speak for us

Tough Questions Made Easy
What is the shelf life of CURRYiT pastes?

12 months before opening. Once opened the pastes must be refrigerated and consumed within 15 days. All our products are made fresh with zero preservatives hence, once opened refrigeration is mandatory.
How to store the pastes?

Unopened packs can be stored at room temperature, away from direct sunlight. However, once opened, pastes must be refrigerated and consumed within 15 days.
Are these curry pastes vegetarian?

All our pastes are 100% vegetarian. While the recipes on each pack have been curated keeping traditional dishes in mind, they taste as good with your choice of vegetables/protein.
How do you source your ingredients?

We use 100% fresh vegetables sourced daily from local farms. Raw spices and condiments are sourced directly from the region of the particular dish for example, Ratanjot used in Kashmiri Rogan Josh is sourced from Srinagar. We roast and grind our spices ourselves.
How hygienic is the preparation process?

All CURRYiT products are made in our super-hygienic kitchens (and not factories) with frequent supervision of our Chief Quality Officers (our moms & grannies). We assure 100% sterilized packaging, zero-touch preparation & contactless delivery.
What certifications do you have?

We maintain the highest quality standards. All our products are certified by FSSAI (Food Safety and Standards Authority of India, Ministry of Health and Family Welfare), FDA approved and ISO certified. Each product is regularly tested by authorized food laboratories for quality, shelf-life and nutrition value.